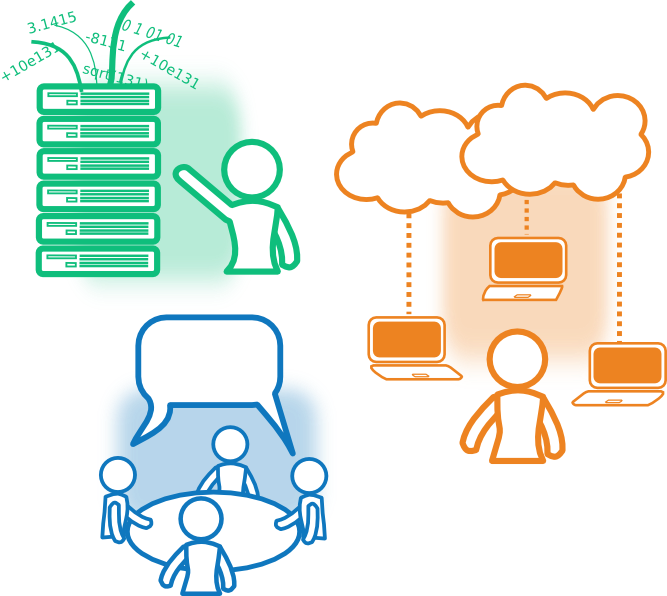 Para solicitar los servicios del CIDETIC, los beneficiarios deben presentar una solicitud de «Vinculación» con el Centro, simplemente completando el formulario correspondiente y anexando la documentación requerida según el Reglamento de Asignación de Recursos.
Regulation of Allocation of Resources [Download]
Linkage form [Download]
For each particular service there are different requirements, namely:
Access to intensive computing clusters

Linkage.
Request by cluster user mail.

Virtual machine hosting

Linkage.
Términos de Uso Aceptable de Máquinas Virtuales [Download]
Solicitud por mail de MV con justificación de uso.

Hosting of specific services

Linkage.
Solicitud por mail con justificación de uso (para ser evaluado por el Consejo Directivo).

Application of mobile equipment

Linkage.
Form of Comodato with justification of use.

Use of the video conference room

Request by mail of shift in the room (priority beneficiaries linked).